Deliver coffee, snacks, supplies, and more
with superior convenience
Our exclusive platform presents Vending and OCS Operators and any business that provides delivery services with a user-friendly online ordering system, aimed at enhancing customer experiences. Through our platform, OCS Operators are relieved from the burden of managing disorganized spreadsheets, emails, or paper trails, resulting in an improved online interaction for their customers.
GET THE BEST OF BOTH WORLDS WITH IMPROVED
ONLINE ORDERING AND DELIVERY SERVICES
INCREASE SALES WITH
PRODUCT BROWSING
Did you know that 52% of individuals browse and add additional items to their orders? Through our online ordering platform, customers gain the ability to explore complementary items or popular products and seamlessly include them in their shopping carts. Enabling customers to browse through products can significantly boost sales and contribute to overall revenue.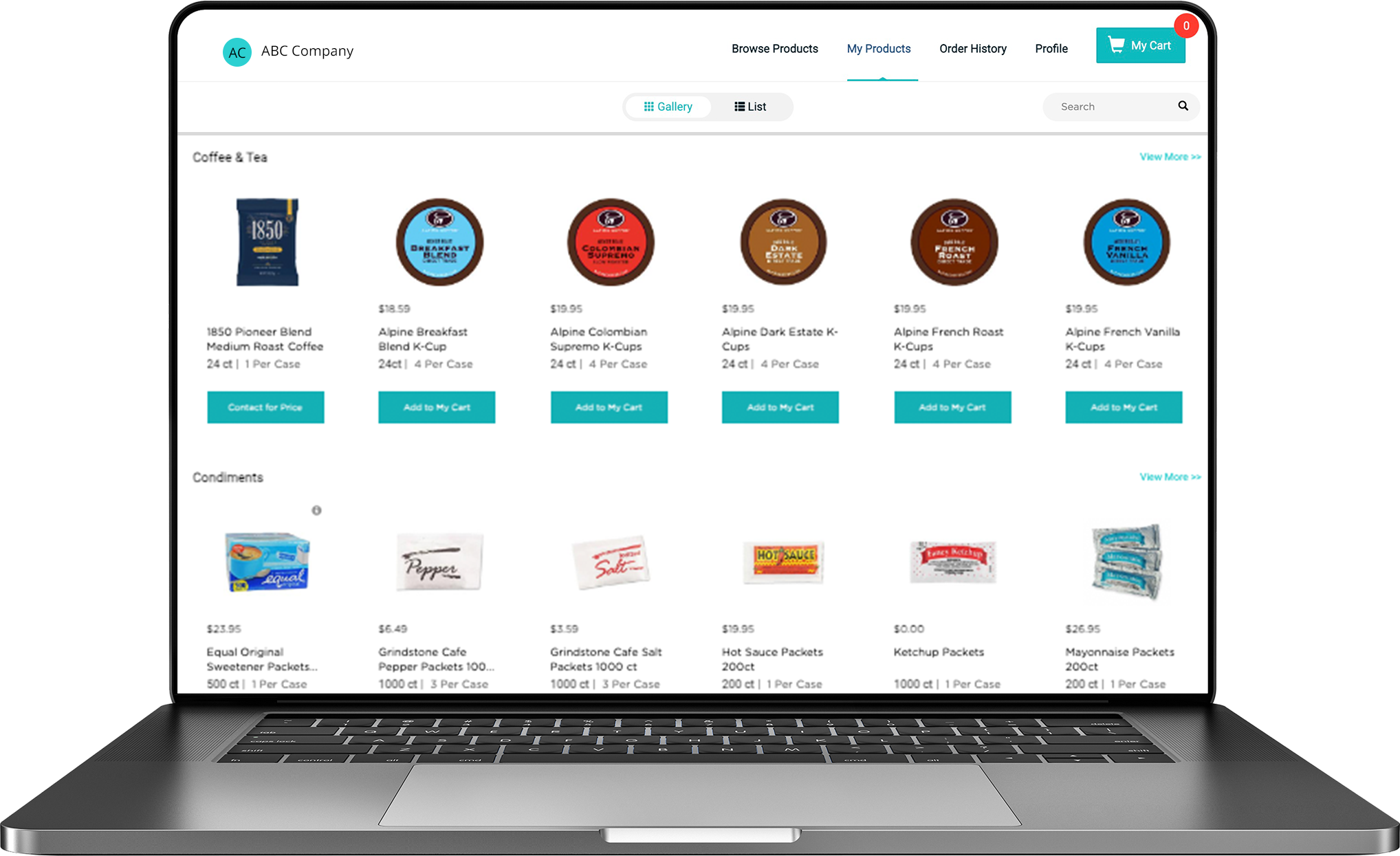 PROMOTE PRODUCTS AND OFFER
SPECIAL DISCOUNTS
Run special promotions for products at key moments to boost sales. Rotating banner ads are an eye-catching way to get trendy, new or slow selling products in front of your customers.

Integrate your vms for a COMPLETE
online ordering service
Supply Wizards integrates with many different VMS platforms to create the most efficient experience for you and your customers. Don't have a VMS? No problem! You can still use the Supply Wizards platform on its own to offer fast and convenient online ordering.