AN ONLINE ORDERING PLATFORM DESIGNED FOR BUSINESSES THAT PROVIDE EXCEPTIONAL DELIVERY SERVICES
Discover the ultimate solution for Vending and Office Coffee Service (OCS) Operators and any business seeking an enhanced online ordering experience. Our cutting-edge, proprietary platform is specifically designed to improve the way you handle customer orders. With its seamless user interface and unparalleled efficiency, our platform ensures a streamlined ordering process. Say goodbye to tedious spreadsheets and laborious procedures as our advanced VMS integrations elevate your order management to new heights. Join our satisfied clients who have benefited from our transformative approach, and unlock the full potential of our online ordering platform.

You send us a list of your
customers, products,
and your custom
pricing specifications.
We create your site, add
integrations, and do
some testing to make
sure everything is
functioning correctly.
We train your staff to
add new customers and
manage products and
incoming orders. Then,
we launch the online
ordering website.
We manage inbound
tech support calls and train your team on any new site updates. We are a phone call away for any questions or assistance.

Easily customizable
Your customers aren't identical. Show only certain items with personalized pricing, or choose to sell products individually or in bulk to meet their specific needs.
Boost add-on sales
Sell more by running special deals. Improve your sales strategy with banner ads to show certain items to all customers at key moments.
SAVE TIME AND
REDUCE ERRORS
Supply Wizards can connect to your VMS and accounting system to streamline your order management process and eliminate the hassle of manual entries.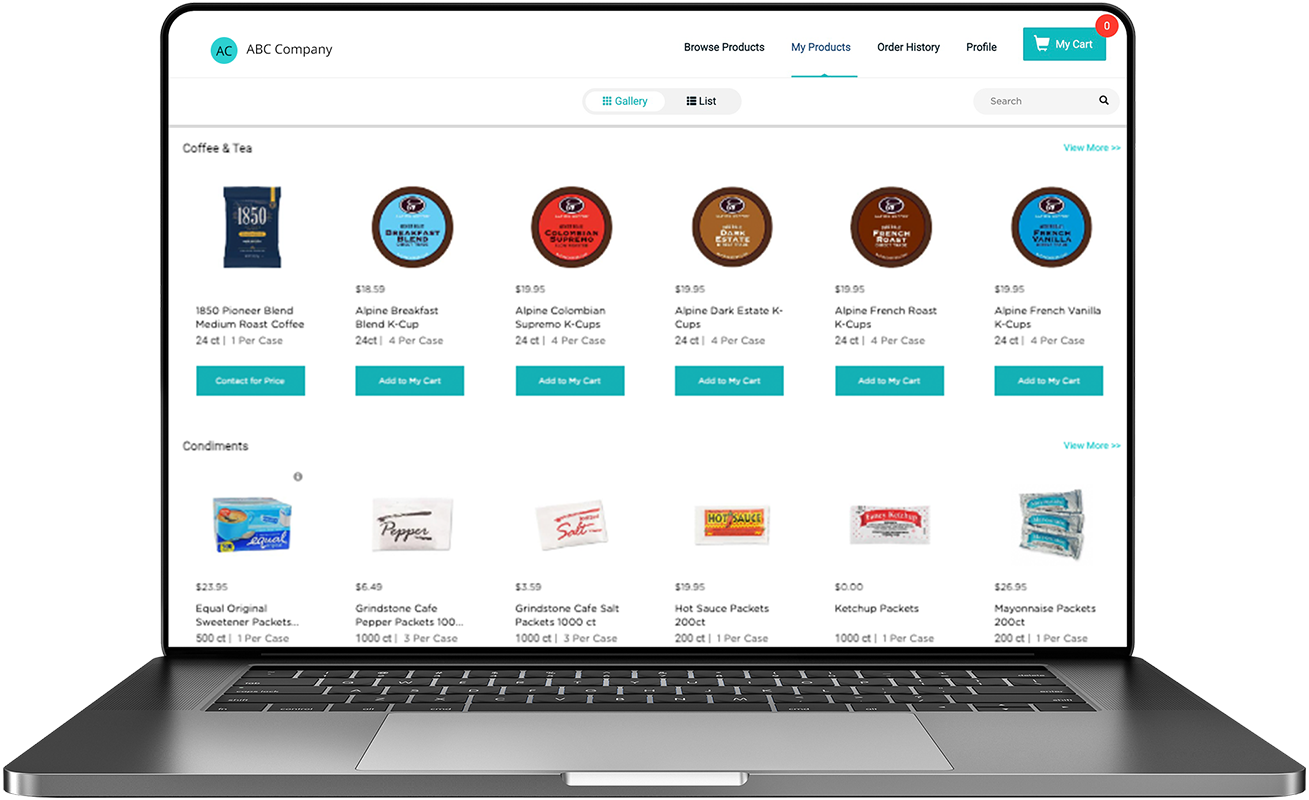 QUICK AND SIMPLE
Our platform is designed with simplicity in mind. We'll guide you through each step of the setup process and you'll be receiving orders in no time.
INTUITIVE INTERFACE
We make it easy for your customers to order from you. When they are short on time, you need a system that makes it fast and convenient for them.
THE BEST SUPPORT
Our team is highly responsive and ready to help you. We work closely with your team to facilitate a smooth transition process to ensure they are successful.
A VALUABLE
ASSET FOR
YOUR BUSINESS
In the realm of online order management systems, finding one that meets the unique needs of OCS operators and other businesses that require top-notch delivery services can be a challenge. That's precisely why we developed the ideal solution. Our specialized online ordering platform is meticulously crafted to empower your business, ensuring a seamless and efficient ordering process while providing utmost convenience to your customers. Experience the ultimate optimization of your delivery services and unlock unparalleled levels of customer satisfaction with our innovative platform.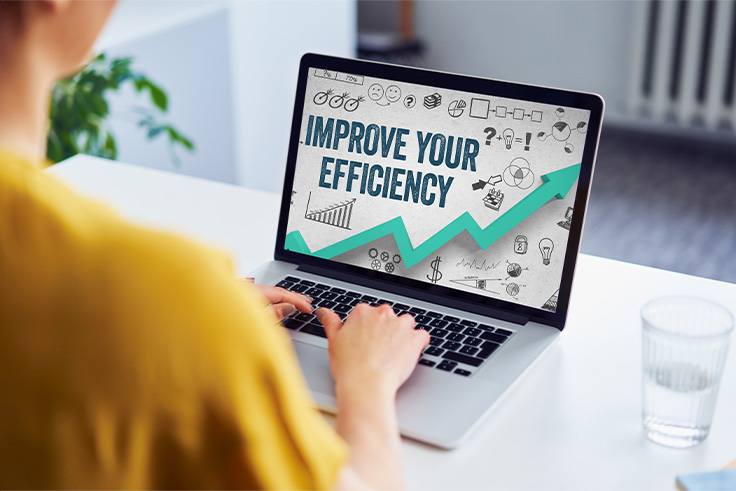 Trusted by businesses across the U.S.

It takes me less than five minutes out of my busy day to place an order.

Jeff O.
General Manager | Courtyard Marriott | Austin, TX
I buy everything else online for this office, and now I can buy this online too. It's great, thank you.

Denise J.
Manager | ADT | Chattanooga, TN
Supply Wizards has improved order accuracy, customer experience, and overall order processing timeframe. This has increased accuracy and efficiency in our office!

Natalie P.
OCS Corporate Support Manager | Five-Star Foods | Nashville, TN
Supply Wizards is simple for our customers to understand and place orders. It also makes picking product in our warehouse easy!

Frank P.
Owner | Pinto Brothers, Inc. | Philadelphia, PA
"Supply Wizards gives our customers a quick & easy way to place online orders with us and to see any specials or other items we want to highlight. It also can remind our customers when it's time to order. It's a great system that has definitely helped our customers get what they need quickly and efficiently!"

Gary A.
President | Gator Refresh | Orlando, FL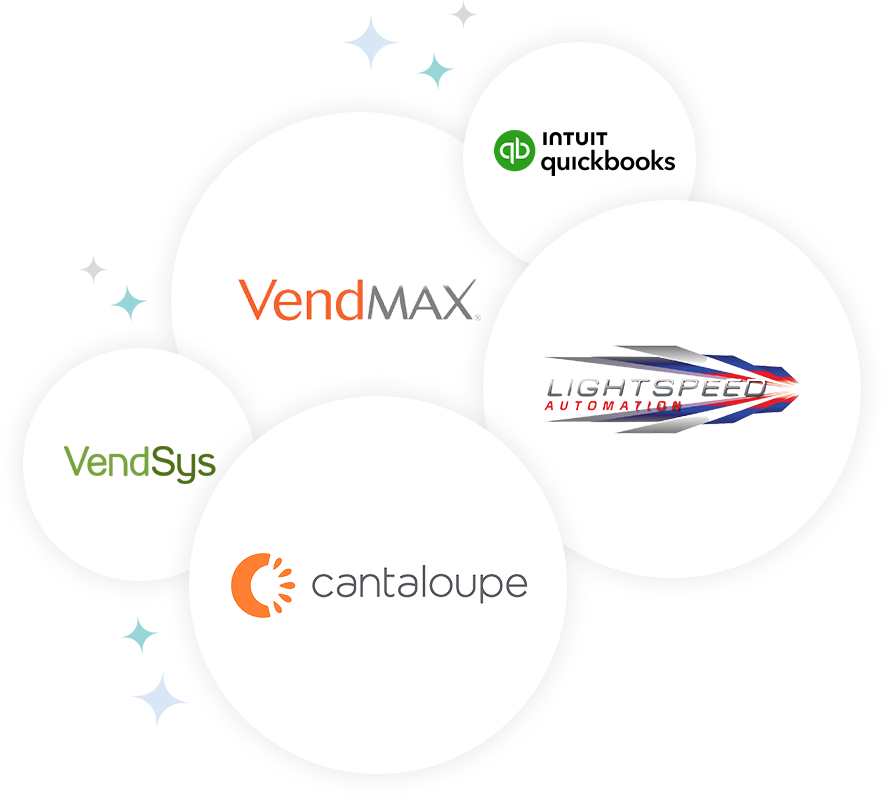 Simplify your company processes with seamless VMS integration
If your company already has a VMS setup with Cantaloupe, VendMax, VendSys, Quickbooks, or Lightspeed, we can integrate directly with them to make your inventory processes even more efficient. This integration allows orders to flow in real-time to your VMS so that all order management is done in the VMS. Product pricing in your VMS will automatically update on the Supply Wizards platform.

Even if your company does not have an existing VMS, our platform is designed to work as a standalone system. Now there's no reason why you can't offer customers a more streamlined and efficient online ordering process.